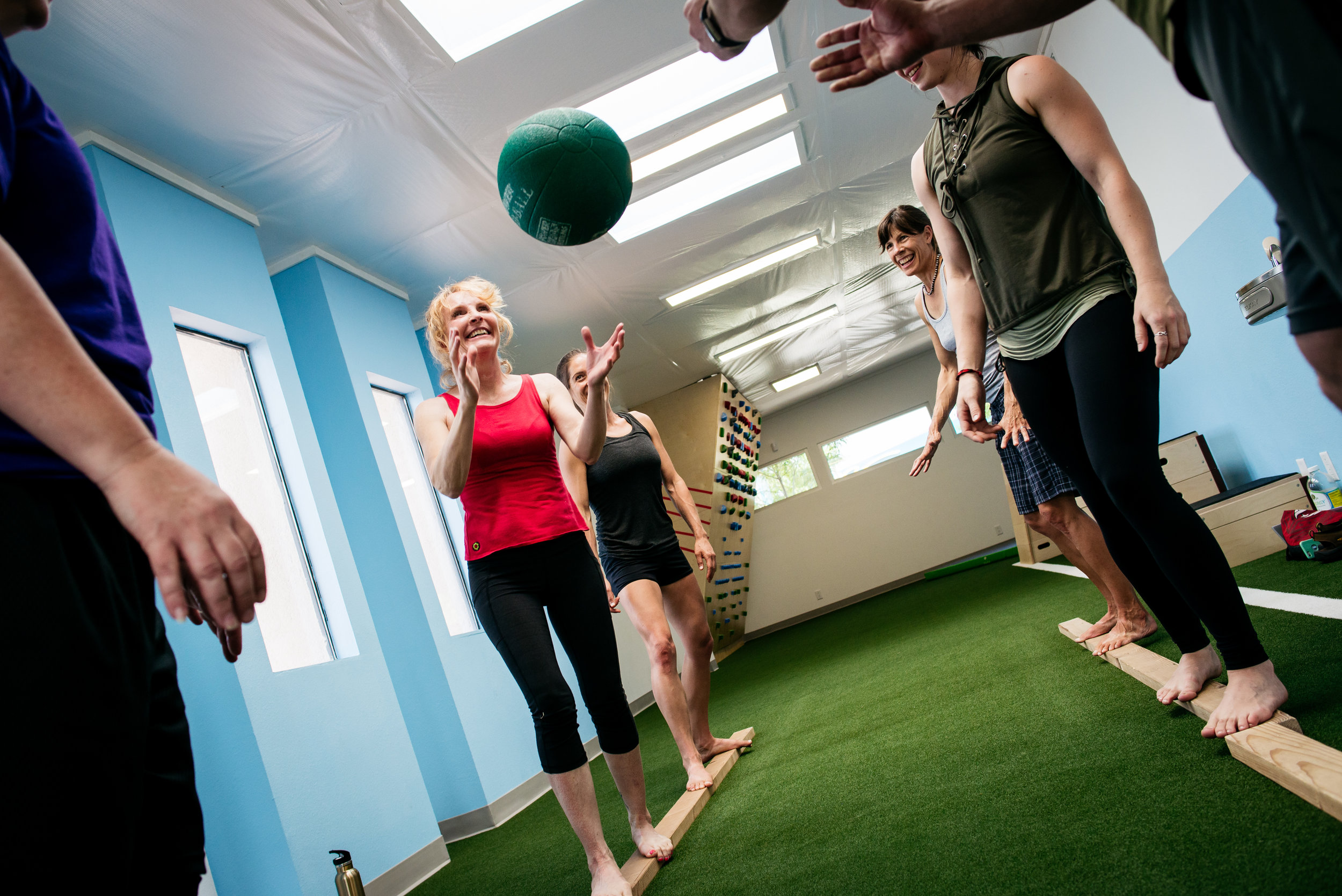 We are turning 1, and we have awesome deals, games, and events all week. Come see what's going on, and see how fun fitness can be!
Monday: Come see our Anniversary Specials (they're HERE if you want to purchase today!)
Tuesday: Attend a class today and receive a free MoveTru water bottle
Everyone needs water, and we use these simple water bottles to stay hydrated, especially as the temps rise here this spring and summer. Come today and get your MoveTru bottle free!
Wednesday: 20% off all MoveTru shirts! If you review us on Google or Facebook it's up to 40% off!
Let us know you reviewed us and we'll add to your discount. These shirts are by local artist Aaron Stromberg, and we get comments on them everywhere we go. You definitely want one.
Thursday: Bring a friend and you both get a FREE class
Bring a friend and come for free--or bring your whole friend group and everyone's free. We love our community and you love yours--let's get together and practice Movnat (if you haven't tried it yet, you should today with some friends!).
Friday: Come celebrate our 1 year anniversary with games and prizes from 4:30-6:30 at MoveTru
This will be a super fun evening, and you can win some amazing stuff, so don't miss it! Bring friends, wear comfy clothing, and participate for fun, prizes, and community time. We will make it worth your while!
Plus, if you want some photos of your time here tonight, with friends and family, give Jenny your email address and she'll send you a link to download any she takes--Jenny's a pro photographer so they'll be good!)